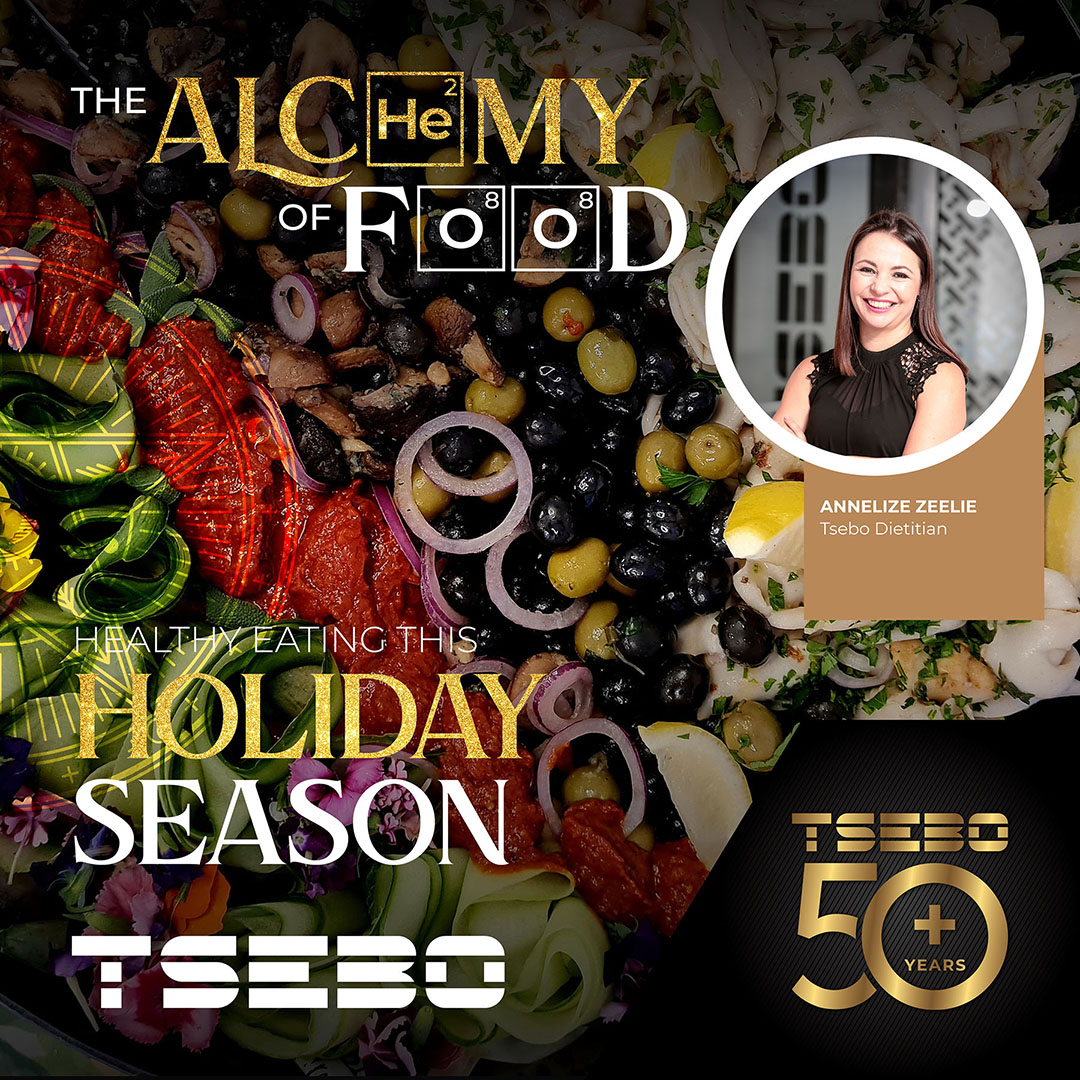 By Annelize Zeelie, Tsebo Dietitian
Reports show that an average person gains between 3 and 5 kg over the festive season. Most of this weight is maintained from thereon despite our New Year's resolutions of eating clean in January. Think: Veganuary and Dry January!
So, why do we fall into the trap of bad eating habits during the holiday season? Well, because wherever we go, there is always someone waiting to thrust a glass of wine or a box of chocolates into our hands. Surely it would be rude to refuse? And, it is the festive season after all.
Please contact us for more information