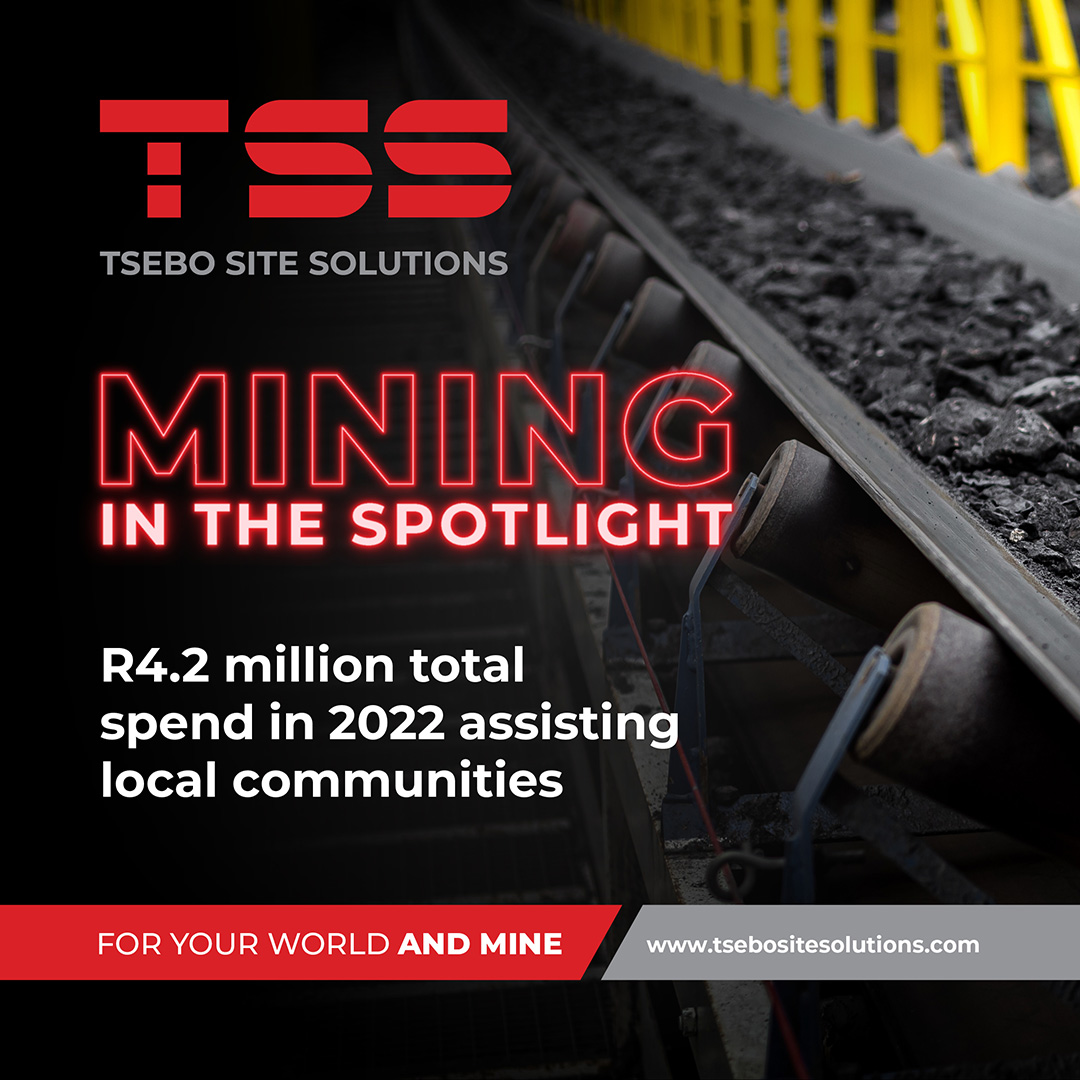 According to the Mining Charter legislation demands localization as follows;
90% of the workforce must be from local communities
1% of contract value on Skills development
10% of the labour force must receive skills transfers
Tsebo Site Solutions, a division of Tsebo Solutions Group invite you to contact us directly to facilitate the mining sector's transition to a more sustainable future, we have been involved in community upliftment programs for years, it is part of our DNA.
R4.2 million total spend in 2022 assisting local communities.
To learn more, get in touch:- E: smayaba@tsebo.com and click here to view how we are rising to the challenges and building a more inclusive economy.
Please contact us for more information