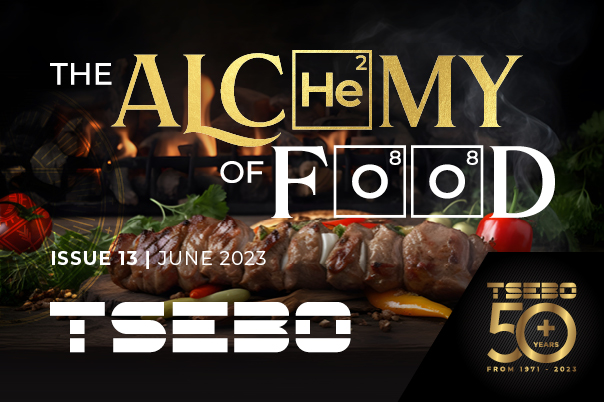 Nourishing Minds, Fuelling Success
In the latest edition of The Alchemy of Food, we bring you a diverse range of captivating content that will leave you inspired and informed. From insightful articles on People Development and Training, which we believe to be the cornerstone of our competitive edge, to the latest Catering trends that are shaping the industry, we have you covered.
As the winter chill sets in, we present a delightful collection of Soup Recipes, carefully curated to warm your soul and tantalize your taste buds. And if you're gearing up for the 94.7 cycle race, our expert dietitian shares valuable insights on the ideal Diet to fuel your performance and optimize your endurance.
Our regional updates bring you the latest news and happenings from our talented Chefs, who recently dazzled guests with their culinary prowess at the prestigious Mercedes Benz East London event. Additionally, we delve into the world of Clinix Healthcare, shedding light on our remarkable contributions to the field of wellness.
But that's not all! We are excited to inform of you of our Roadshow activations in KZN and Isando. These events showcased our innovative Integrated Workplace Solutions, revolutionizing the way we work and collaborate.
In this edition of The Alchemy, we celebrate the power of knowledge, the magic of flavours, and the boundless potential of our industry. So, grab a cup of your favourite warm beverage, sit back, and immerse yourself in the our stories.
Click here to read more
Please contact us for more information