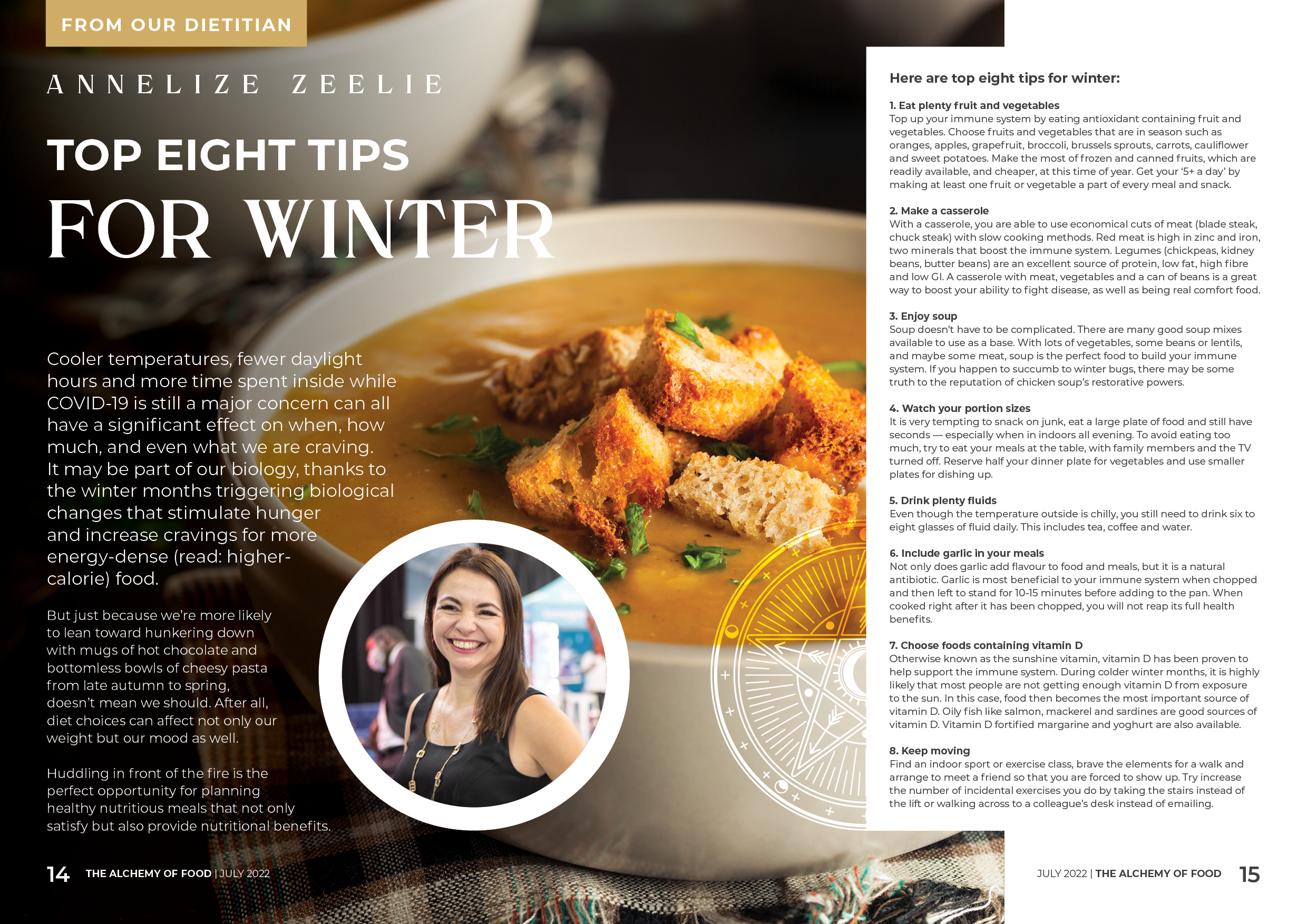 TOP EIGHT TIPS FOR WINTER by Annelize Zeelie, Dietitian
Cooler temperatures, fewer daylight hours and more time spent inside can have a significant effect on when, how much, and even what we are craving. It may be part of our biology, thanks to the winter months triggering biological changes that stimulate hunger and increase cravings for more energy-dense food.
But just because we're more likely to lean toward hunkering down with mugs of hot chocolate and bottomless bowls of cheesy pasta from late autumn to spring, doesn't mean we should. After all, diet choices can affect not only our weight but our mood as well.
Huddling in front of the fire is the perfect opportunity for planning healthy nutritious meals that not only satisfy but also provide nutritional benefits.
Here are top eight tips for winter:
Please contact us for more information